Apartments planned for 110-year-old downtown office building – Indianapolis Business Journal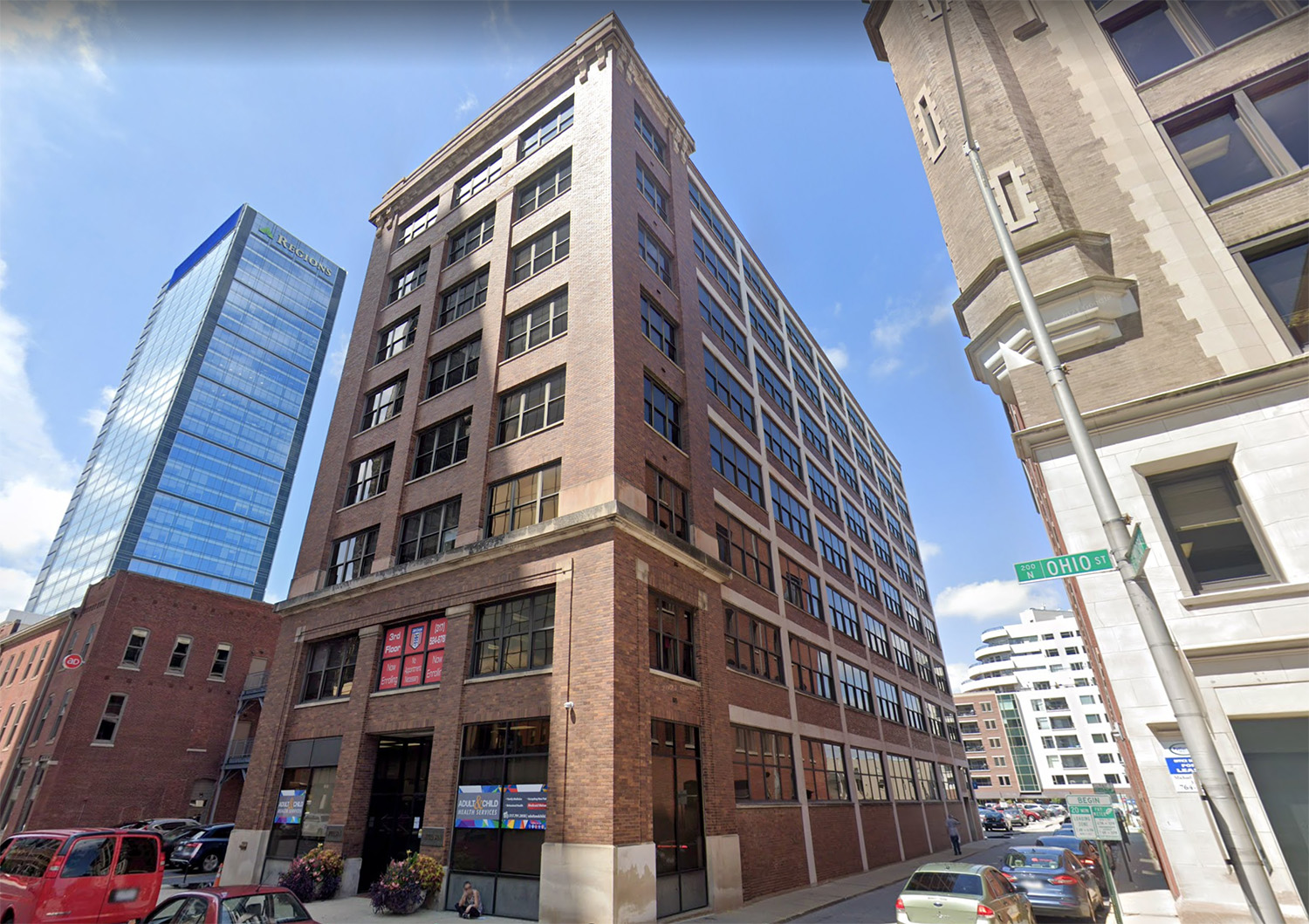 222 E. Ohio St. (Image courtesy of Google)
A 110-year-old downtown office building could be transformed into nearly 60 apartments by mid-2023 as part of an effort by a local group of investors to bring more residential units into the city's central business district.
The Wulsin Building at 222 E. Ohio St. is expected to be acquired by an undisclosed group later this spring. Buyers plan to spend up to $6 million to convert the eight-story structure into market-priced studios and one- and two-bedroom apartments.
Midwest Design Group is representing the buyers and will oversee the redevelopment of the building, which was designed by local architect Charles H. Byfield (1873-1935), who worked for the prominent firm Rubush and Hunter before opening his own office . Byfield also designed the historic Heier Hotel building at 12-18 S. New Jersey St. and the Davlan Apartments at 424-436 Massachusetts Ave.
Hitesh Patel, president of Midwest Design Group, said the redevelopment project will result in 57 to 59 apartments. No changes are planned for the exterior of the structure. Although he declined to share the building's sale price, Toronto-based brokerage firm Colliers International listed the building earlier this year for around $4.25 million.
Patel said investors plan to spend around $4 million to $6 million on the renovation, with Indianapolis-based Flaherty & Collins expected to manage the property once it opens. The names of the apartments have not yet been finalized.
He said the building's location, particularly its proximity to Massachusetts Avenue and other downtown traffic conductors, is a significant advantage for the future ownership group. The same goes for the fact that they will have to spend a lot less to develop the building than they would if it was a construction from scratch.
"Nowadays it takes time to do everything, and to do a building like this from scratch, you know, it can take years to come out of the ground," Patel said. "This one, the intriguing part is that its four walls are already standing. It's sized nicely to fit in those apartments [quickly]– it makes sense and allows us to reuse something without having to tear it down.
He said investors had an interest in creating new apartments in the booming downtown residential area, which has seen the addition of projects like The Whit, Ardmore and CityWay in recent years.
He added that the building has "strong bones" and has been well maintained over the years, with major renovations in 1981 and 2005.
The 61,250 square foot building is fully occupied, serving as the headquarters for Indianapolis Adult & Child Health social services company and office for IndyPendence Job Corps. Adult & Child Health occupies the first floor and levels four through eight, while IndyPendence is on the second and third floors, with a lease expiring in June.
Adult & Child is also selling another of its properties at 603 E. Washington St., which IBJ first reported earlier this week. The company plans to temporarily move its operations to this building until it has secured a new home elsewhere in Indianapolis.
"Adult & Child is taking a multi-year approach to evaluating their real estate portfolio and is working on a long-term strategy to align where they provide care with their real estate," said Andrew Urban, vice president of business services for Colliers. "They are taking these steps to build a new future, which we can announce here in the coming weeks."
Urban and Aaron Snoddy, director of Colliers, handle registration.
The structure would not be the first office building in Indianapolis to be turned into apartments. The 220 N. Meridian St. property a few blocks west is being converted from a 20-story office tower into more than 200 luxury units.
The Wulsin is already properly zoned for use as multi-family real estate through general city designation, meaning it is unlikely to require any changes or variance approvals from the Metropolitan Development Commission. of the city to move the project forward.
Likewise, while he's in the so-called Regional Center district, which has its own set of rules, the lack of changes outside means he won't encounter many obstacles. And the building is not designated as historically significant or in a specific historic district, which means it falls outside the jurisdiction of the Indianapolis Historic Preservation Commission.
Patel said that although a closing date has not yet been set, the owners group would like to start demolition inside by this summer. The project is expected to have a 10-12 month construction phase, meaning it would open in the first or second quarter of 2023.
"We're going to push for less money in less time," he said. "Our goal is to open it by the first of the year, but [that depends] on … the volatility of materials and labor.