Beachfront Resort Opens in Oman | Oman weather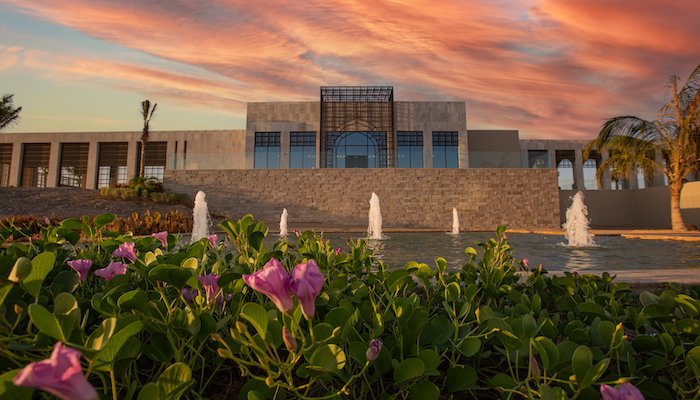 Located between Jabal Samhan and the Arabian Sea, Alila Hinu is a nature lover's paradise
Muscat: Oman Tourism Development Company (OMRAN Group), Oman's executive branch for tourism development, announced on Sunday the smooth opening of Alila Hinu.
The boutique, a seaside eco-resort, sits on an endless bay and beach with breathtaking views of the Arabian Sea, just off the southwest coast of the Wilayat of Mirbat, in the governorate of Dhofar.
The five-star Alila Hinu hotel is another addition to the tourist scene in Oman and its opening marks the operational launch of OMRAN Group's second property under the luxury hotel brand Alila Hotels and Resorts in Oman.
This will play an important role in meeting growing tourism demand and supporting the hospitality sector. In addition, the complex was created to reflect diligence towards sustainability, taking into account environmental aspects, architecture and the balance between tradition and modernity.
Hashil Obaid Al Mahrouqi, CEO of OMRAN Group, said: "The smooth opening of Alila Hinu is an important step that reaffirms the role of OMRAN Group in growth through investments in sustainable development across Oman. It also highlights OMRAN's aligned efforts in partnership with Oman Investment Authority for economic diversification, as well as our collaborative efforts with the Ministry of Heritage and Tourism, in line with the National Tourism Strategy 2040. "
He added that Alila Hinu is a remarkable tourist addition to Dhofar Governorate and that the resort will bring unprecedented experiences, attracting local tourists and travelers from all over the world.
"Alila Hinu benefits from the rich culture of Mirbat, its humble villages and beautiful landscapes. We are all the more happy that this is an eco-luxury resort, "said Martin Persson, Managing Director of Alila Hinu.
Offering the best of both worlds, the resort thrives in both marine life and nature reserves. Located between Jabal Samhan and the Arabian Sea, Alila Hinu is a nature lover's paradise, enjoying the richest historical and cultural settings in the coastal town of Mirbat, in Dhofar Governorate, 87 km from the Salalah airport. It is accessible by road from various other governorates and wilayats.
Alila Hinu will represent a new dimension for the tourism offer of the Sultanate in general, and of the Dhofar Governorate in particular. The resort will house 112 elegant guest rooms, including various tourist facilities that help enrich the visitor experience, such as upscale villas, in addition to a range of leisure facilities to ensure a unique experience for guests, as well as restaurants, swimming pools and facilities for children.
As the largest hotel investment group in Oman, OMRAN is creating new tourism and lifestyle destinations that support domestic tourism and enhance the experience of local, regional and international visitors.
The group owns and oversees an array of renowned regional and international hotel brands, with 25 hotels and resorts with over 4,000 hotel rooms, as well as heritage and eco-tourism destinations celebrating local culture and authentic Omani hospitality.