Business Notes: May 22, 2022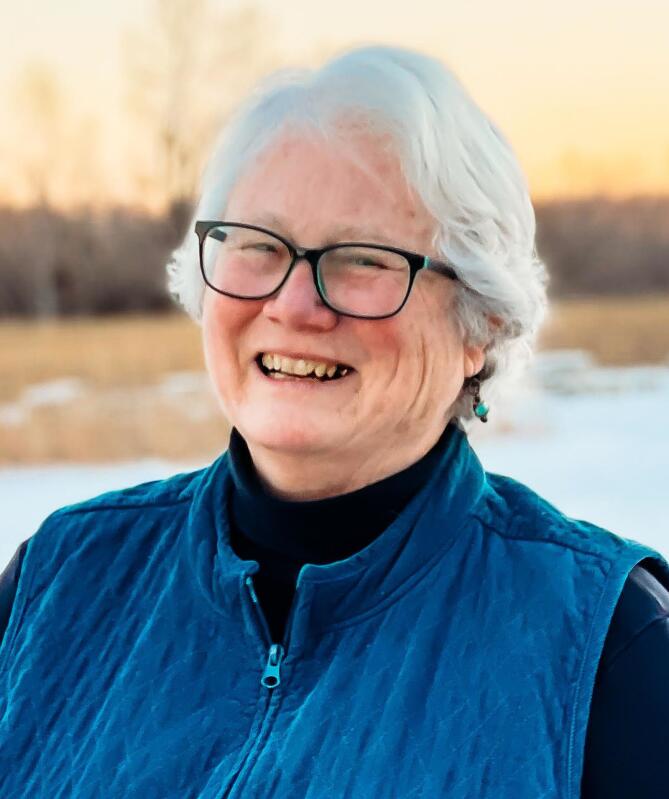 The Gazette Trade Notes is a compendium of promotions of the week, new hires, certifications, added industries, and trade events, among others, in Cedar Rapids, Iowa City, and the rest of the Corridor.
Information and photos may be submitted to Business Notes via email at [email protected], or on our site at thegazette.com/businessnotes.
New employees
Sashi Solomon joined the Iowa Women's Health Center as a nurse practitioner.
Althea Cole started with The Gazette as Content Editor of Insight Pages. Daniel Tribble is now a specialist in event support with the newspaper.
Specials
Pancheros Mexican Grill, headquartered in Coralville, has appointed Bill Adams as vice president of operations.
Scott Donohoe was promoted to fire captain with the Cedar Rapids Fire Department. Donohoe was previously a firefighter.
UnityPoint Health-St. Luke's Hospital promoted Celsey Huber, inpatient rehabilitation nurse manager, and Heather Hindman, Nurse Manager of 4 West.
New location
Thompson Truck and Trailer of Cedar Rapids opened its new Dubuque dealership.
Buff City Soap, a retail franchise that sells in-store made herbal soaps and body products, has opened another location in Cedar Rapids at 1005 Blairs Ferry Rd.
Glory
The Linn County League of Women Voters has named former Linn County Supervisor Linda Langston the recipient of the 2022 Jean Oxley Contribution Award. Langston served as a supervisor for nearly 14 years.
UnityPoint Health won nine awards at the 39th Annual Health Advertising Awards. Five awards recognized UnityPoint Health's "Not So Late Show with Austin" marketing campaign.
Frontier Co-op in Norway has been named the winner of the 2022 Silver Halo Award in the category of Social Service Initiatives by Engage for Good, for helping to provide employees and community members with access to childcare , transportation, second chance hiring practices and an apprenticeship program .
Jan Aielseducator at the Indian Creek Nature Center in Cedar Rapids, won the Garden Club of America's Elizabeth Abernathy Hull National Award for her efforts with children in environmental education.
Meeting
Monthly in-person networking breakfasts sponsored by SCORE are held at Scott's Family Restaurant in Cedar Rapids at 7:30 a.m. on the fourth Thursday of each month through October. The next event will take place on Thursday. Visit scorecr.org for more information.
After
Applications for the 2022 Women Lead Change Elevate Leadership Program are due May 31. The development program is designed for current and emerging leaders to gain leadership knowledge, skills and experiences. Applications are at https://www.wlcglobal.org/programs/elevate. Send completed applications to [email protected] The 2022 Elevation group will be announced on June 7.
Applications are now open for Race for the Space, a program that gives businesses the chance to win $20,000 towards the rent and construction of a selected property in downtown Cedar Rapids. Selected businesses will also receive a $7,500 credit for architectural design services with Form Function Studio and a course to grow more business provided by BerganKDV. The contest is sponsored by the Cedar Rapids Metro Economic Alliance and funded by the Downtown Self-Supported Municipal Improvement District. Applications are available at raceforthespacecr.org and will close June 30. For more information, email [email protected] or [email protected]
Workshop
The next intentional previews will take place from 11:30 a.m. to 1 p.m. on June 16 at Matthew 25, 201 Third Ave. SW, Cedar Rapids. The quarterly topic will be: "How am I in my way?" Visit the-restorationproject.com/events to register.
Knowledge
The next Gazette Business Breakfast Roundtable is scheduled for June 21 at 9 a.m. the economy continues to throw curveballs. Participants will be Darryl High of High Properties, Cedar Rapids Mayor Tiffany O'Donnell, Cobble Hill and Caucho restaurant co-owner Andy Schumacher, and Jesse Thoeming of the Cedar Rapids Metro Economic Alliance. Viewers can submit questions and comments during the live chat. The event will be free, but you must register at thegazette.com/business-breakfast. It will be sponsored by BerganKDV.
The next episode of the "Gazette Spotlight on…" video interview series will debut on The Gazette's website, https://business.thegazette.com, also on June 21. They will reward companies and organizations for their commitment to the community. Interviewed by Lori Sundberg, president of Kirkwood Community College, for the school's administration of Last-Dollar scholarship funds for nearly 500 students; James Klein, President of Cedar Rapids Bank and Trust, for his great involvement in the community; and Angelica Vannatta, Senior Director of United Way's Workplace Volunteer Council, for her volunteer work and building business relationships. The series is sponsored by TrueNorth Cos.
Jan Aiels
Althea Cole
Scott Donohoe
Heather Hindman
Celsey Huber
Sashi Solomon
Daniel Tribble