Dingwall WoodBlocX company honored with Queen's Awards for Enterprise as exponential overseas growth develops multi-million pound success story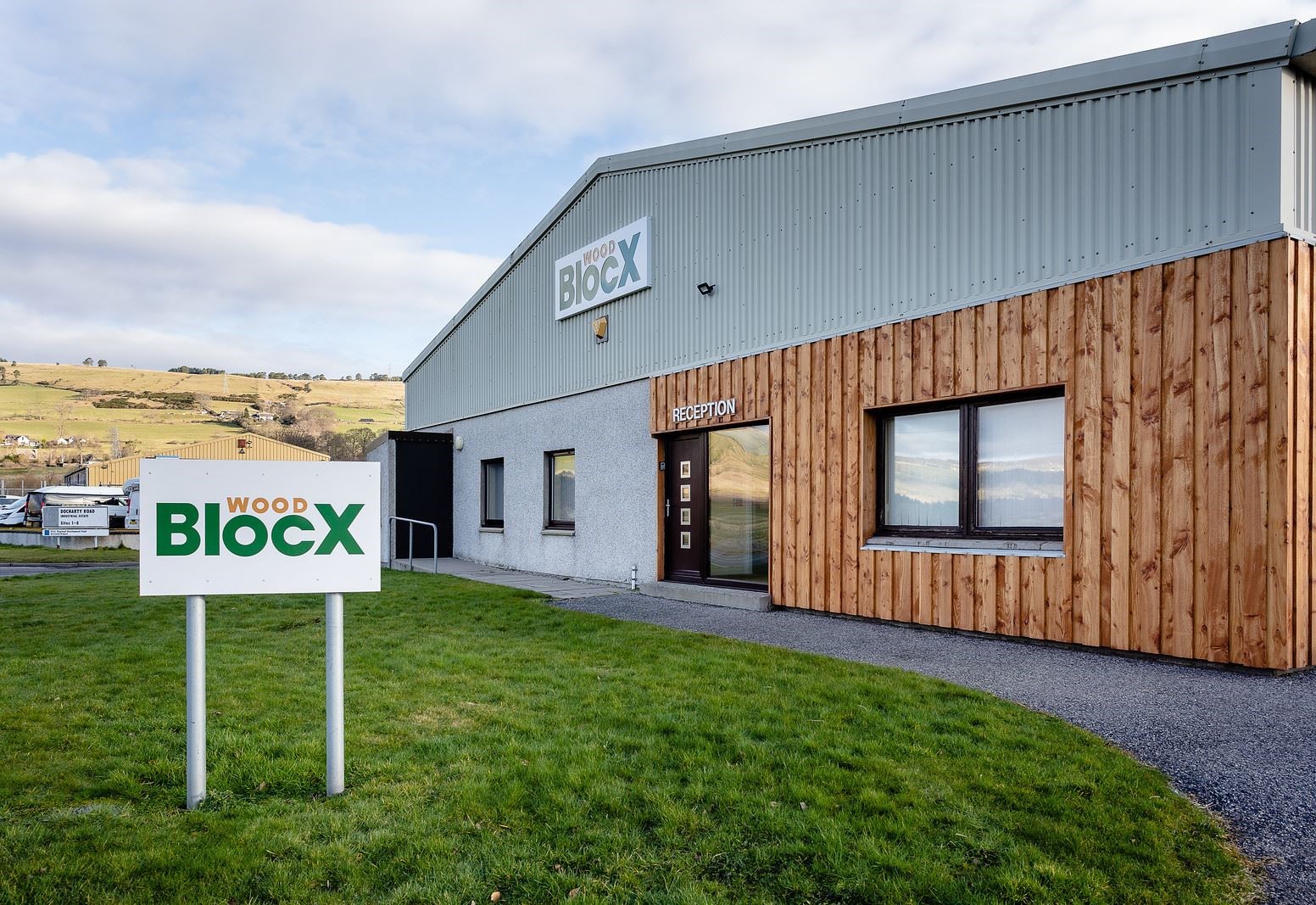 A DINGWALL company that exports worldwide has been recognized for its business by the Queen.
WoodBlocX, which manufactures a unique modular system of wooden blocks that can be used to build almost any structure in a garden, is a winner of the 2022 Queen's Awards for Enterprise.
The International Business Award recognizes exceptional short-term growth in overseas sales over the past three years.
Raised beds, planters, retaining walls, ponds, borders and company seating have become a familiar feature in many gardens and public spaces.
Products are sold online in the UK, France and Germany, covering a total of 12 territories across Europe.
The company's strategy is to establish WoodBlockX as a mainstream brand in the EU gardening market and it doubles its current production capacity.
Each region is managed by an in-house UK customer support team with distribution centers in the UK and Germany. Sales abroad have increased by 433% in three years.
Exports increased to 26% of total sales.
Managing Director Henry Blake said: "Receiving a Queen's Award is fantastic recognition for the hard work and dedication of our team. Our products have been extremely popular in Europe and continue to excel in the UK. Our move to new premises will allow us to settle in well. to maximize the future potential of the WoodBlocX product range and enable us to serve even more countries across Europe and beyond. These are exciting times for WoodBlocX.
Ross and Cromarty Lord Lieutenant Joanie Whiteford, said: "I am absolutely delighted that this local innovative business has won a Queens Award for Enterprise. Creating a unique value-added product using local materials is a great example of what can be achieved in the Ross and Cromarty Lieutenancy with the additional employment opportunities that come with it. A business like this is a tremendous asset to our community.
From a modest launch in 2012, it has grown exponentially to become a multi-million pound brand offering a wide range of garden structures to suit customer needs.
He has also established a successful commercial range, working with landscape architects to provide sustainable street furniture for large-scale public and private sector projects.
Related: Company to create new jobs with major expansion
---
Do you want to react to this article ? If yes, click here to submit your thoughts and they may be published in print.
---