McLaren announces long-term agreement with B&W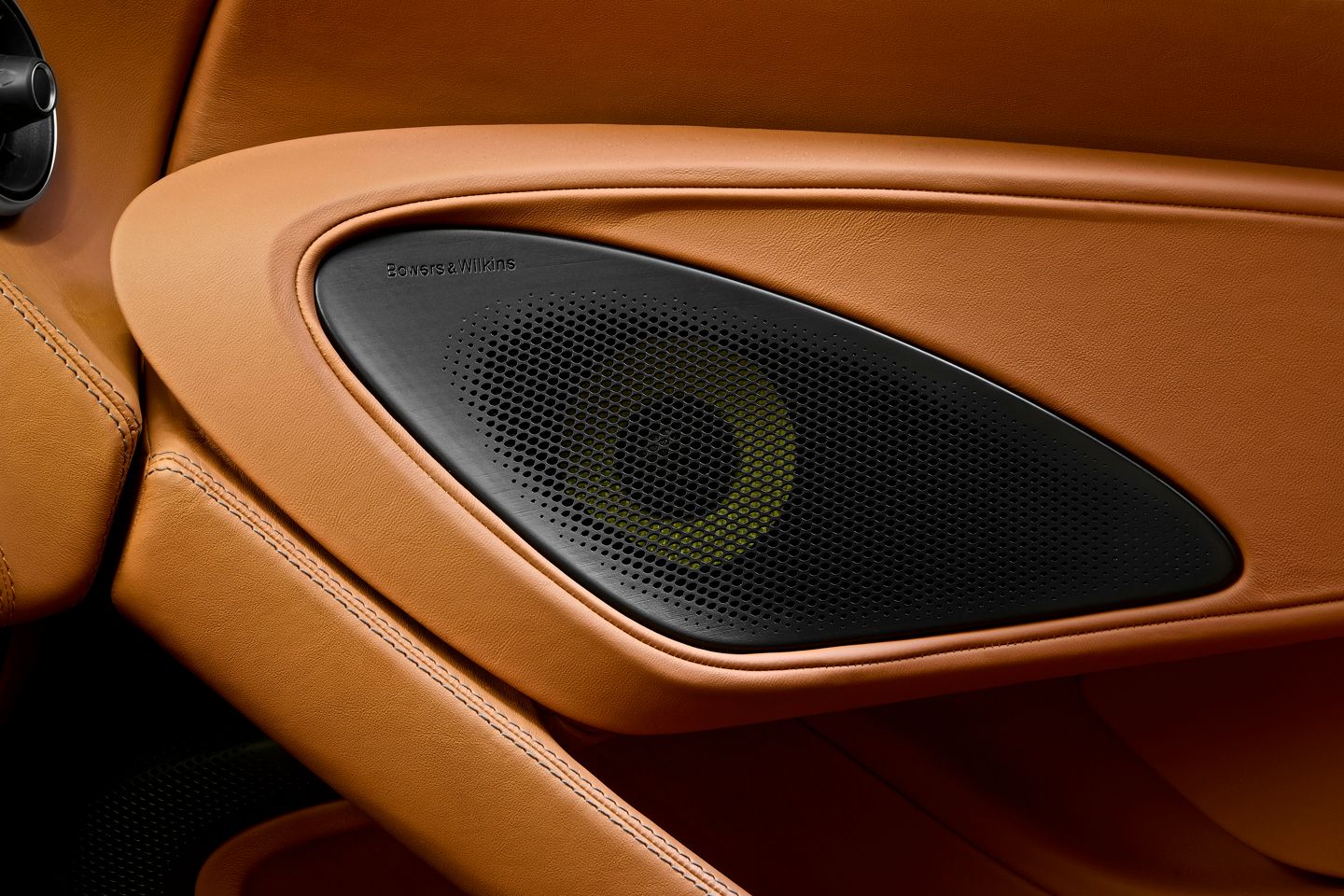 There's really no quibbling about Bowers & Wilkins' awesomeness. Any British speaker company that started in 1966 (the same year Pet Sounds, Blonde on Blonde and Revolver came out) automatically comes with a kind of ineffable cool that most car manufacturers spend millions to try to create. Therefore, its relationship with McLaren has always made perfect sense and is matched only by Bentley's alliance with Naim for the title of 'most suitable' in car radio terms.
Obviously, this fact has not been lost on Woking; the automaker has also been associated with Meridian (a no less formidable British brand) in the past, but today announced a "long-term strategic multi-year partnership" with B&W, which apparently elevates the latter to " Official Audio Partner' McLaren says the alliance is built on "solid technical foundations", having worked closely with B&W since 2019.
The physical closeness probably didn't hurt the relationship. Woking is just 30 miles from the audio company's R&D department in Southwater, and the inclusion of its signature technology – specifically the yellow aramid fiber cones – has become an integral part of the McLaren experience. What's more, the manufacturer notes that the partnership has already extended beyond traditional applications, with "pioneering advances" like subwoofers integrated directly into its carbon fiber architecture to ensure stiffer mounting – and therefore better his.
"McLaren and Bowers & Wilkins were both founded by like-minded technical visionaries who have always pushed the boundaries of what is possible to create innovative products and experiences," said McLaren Chief Marketing Officer Gareth Dunsmore. "We are therefore delighted to announce our partnership which builds on the award-winning technical collaboration between our two companies and I look forward to exploring the exciting innovations and products that our shared values ​​will create next."