Morris County MAPS Driver & Commissioner honored by Business Group – Morris County, NJ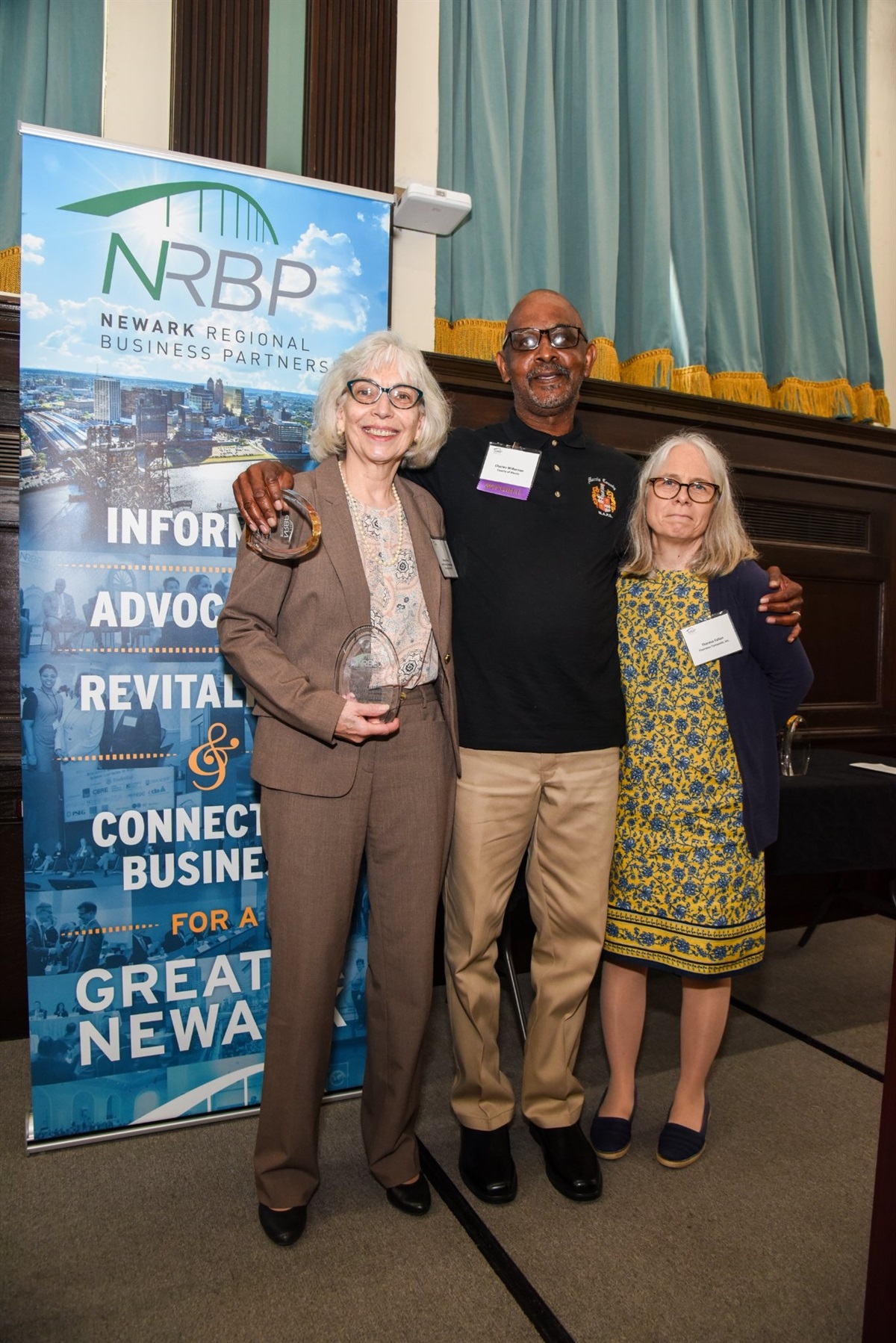 Posted on June 06, 2022
A longtime Morris County employee and a Morris County Commissioner were both honored at the annual Transportation Awards Breakfast of the Newark Regional Business Partnership (NRBP), a business organization supporting economic growth in the region. of Greater Newark.
Morris Area Paratransit System (MAPS) driver Charles Wilkerson and Commissioner Kathryn DeFillippo both received awards at the annual event held at the Newark Public Library last month.
Mr. Wilkerson, who has worked for Morris County since July 22, 1998, was honored as a front-line employee who served with distinction throughout the pandemic.
"Charles and his colleagues provide essential services that make Morris County what it is, and we are all very proud of Charles for the honor he has earned and for the effort he puts in every day," said County Administrator John Bonanni.
Commissioner DeFillippo received a 2022 Leadership Award for her two years of service as Chair of the North Jersey Transportation Planning Authority (NJTPA) from 2020-2021.
NJTPA Executive Director Mary Ameen accepted the award on behalf of the Commissioner and she stood by Mr. Wilkerson as he received his honor from Theresa Fallon, New Jersey Project Manager for the company HDR Engineering and Architecture Inc.
At the start of the COVID-19 pandemic, when everything about the virus was uncertain, MAPS drivers like Mr. Wilkerson continued to provide Morris County's most vulnerable residents with vital transportation to reach services like as dialysis and chemotherapy. As the pandemic stabilized, MAPS also arranged rides for seniors and people with disabilities to other medical appointments, and they began offering grocery rides in August 2021.
Mr. Wilkerson and four other MAPS drivers also helped the Morris County Nutrition Program deliver meals to people confined to their homes. The need for meals delivered to homes has increased significantly during the pandemic, with the program quickly reaching capacity. MAPS drivers stepped in to take many routes to eliminate a waiting list.
Pictures:
Top right – MAPS pilot Charles Wilkerson (center) with NJTPA executive director Mary D. Ameen (left) and NRBA awards presenter Theresa Fallon, New Jersey project manager for engineering and architecture firm HDR Inc.
Bottom left – Commissioner Kathryn DeFillippo.