The Fed Hikes Short-Term Rates I Am The 2018 Playbook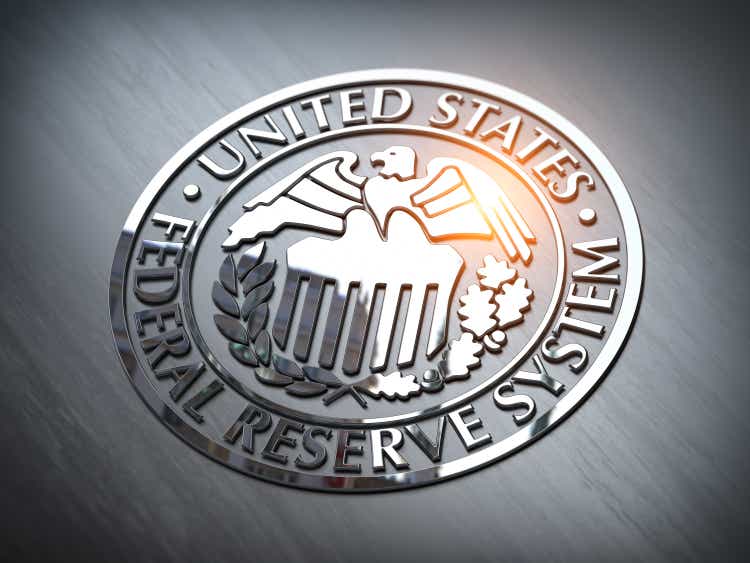 Stocks soared across the board for a second straight day in what's being called another "relief rally," but I'm growing confident in my calls that oil has topped, major market averages have bottomed out and that there is no recession on the horizon in 2022. That said, 2023 will be a different story. The first hike in short-term interest rates by the Federal Reserve did not deter investors from buying the cut yesterday. Why? There were no surprises in what was one of the most telegraphed political moves on record. Additionally, adjustments to the interest rate outlook have been slightly more accommodative than investor consensus expected.

In December, policymakers indicated by their "dot chart", on which each member indicates where they think rates will be going forward, that four quarter-point rate hikes would be the most likely outcome this year. This number increased to seven after yesterday's meeting, which is consistent with a rate hike at each of the remaining meetings, resulting in a short term rate of 1.75%. That's slightly below where market participants think short-term rates will end this year, based on Fed Funds futures.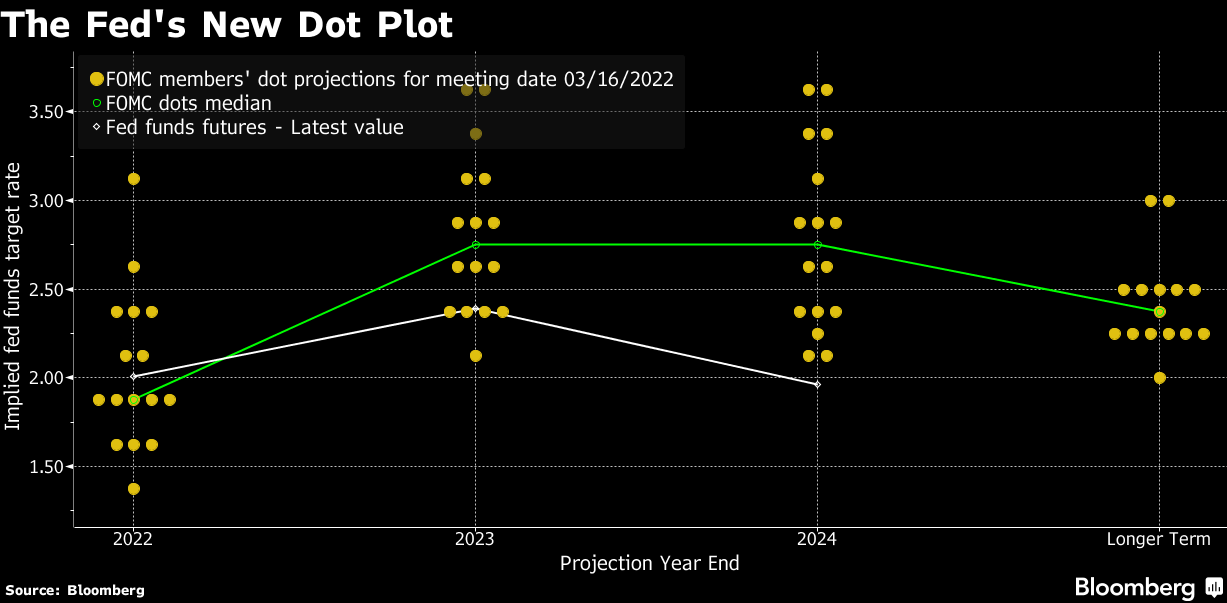 CME Group's FedWatch tool shows that investors believe the short-term rate will climb to 2% this year, meaning they are looking for at least a 50 basis point rate hike during or between meetings. This would be a rare event, implying that the Fed feels like it is way behind the curve. The dot plot allayed those fears, whether they were legitimate or not, which is why the market rallied.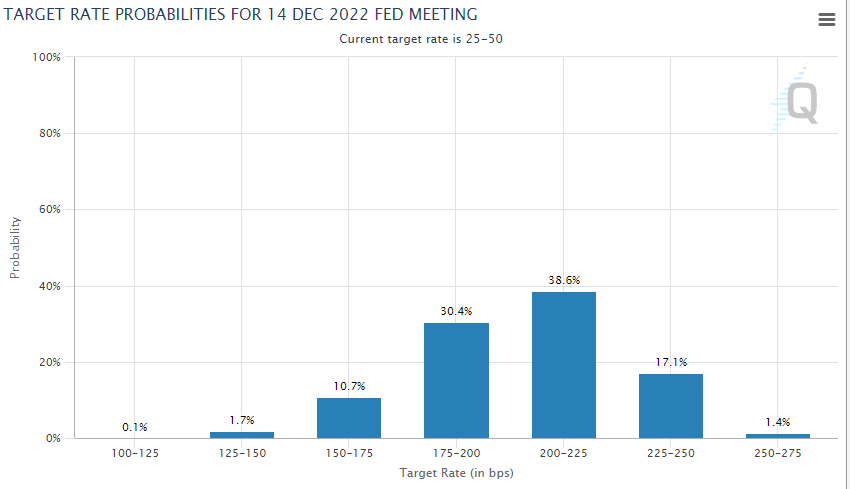 The Fed also lowered its forecast for the economic growth rate this year from 4.0% to 2.8% and raised its forecast for inflation from 2.6% to 4.3%. These are not far from the consensus on Wall Street and do not undermine the bullish narrative in my opinion.

President Powell said at his press conference that the economy remains extremely strong and could absorb expected rate hikes without triggering a recession. I agree with that, especially after yesterday's retail sales report. The headlines may be below estimates, but the upward revisions to January sales tell a different story.
Overall retail sales rose 0.3% in February, slightly less than the 0.4% expected, while the rise drops to 0.2% when autos are excluded, which was well in below the expected 0.8%. Still, January's numbers were revised up from 3.8% to 4.9%, so seeing any month-over-month increase was impressive. We saw the same upward revision for January when we exclude autos, with sales rising 4.4% instead of 3.3%. Internet sales may have fallen 3.7% in February, but that's because they jumped 20.6% in January. Retail sales remain extraordinarily strong and were unsustainable at January levels.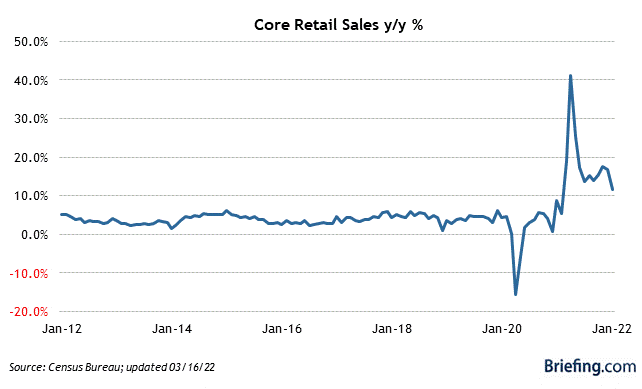 We also have unprecedented strength in the labor market with 4.7 million more job vacancies than unemployed. That compares to 1.4 million openings at the start of 2018, when the Fed last started raising interest rates and shrinking the size of its balance sheet. Hence, wage growth should be sustainable, while higher rates cool the demand for goods that drives up prices.
Clearly the Fed has been too loose for too long given the current macroeconomic backdrop, and now needs to balance its normalization policy without undermining growth to the point of triggering a recession. If it has to trigger a recession to get inflation under control, I don't see that happening until 2023, which is why I'm following the 2018 playbook for my market strategy.
When the Fed started raising rates in early 2018, we saw a huge increase in market volatility, as we are seeing this year. Yet the S&P 500 was up nearly 10% through September of that year in the face of rate increases.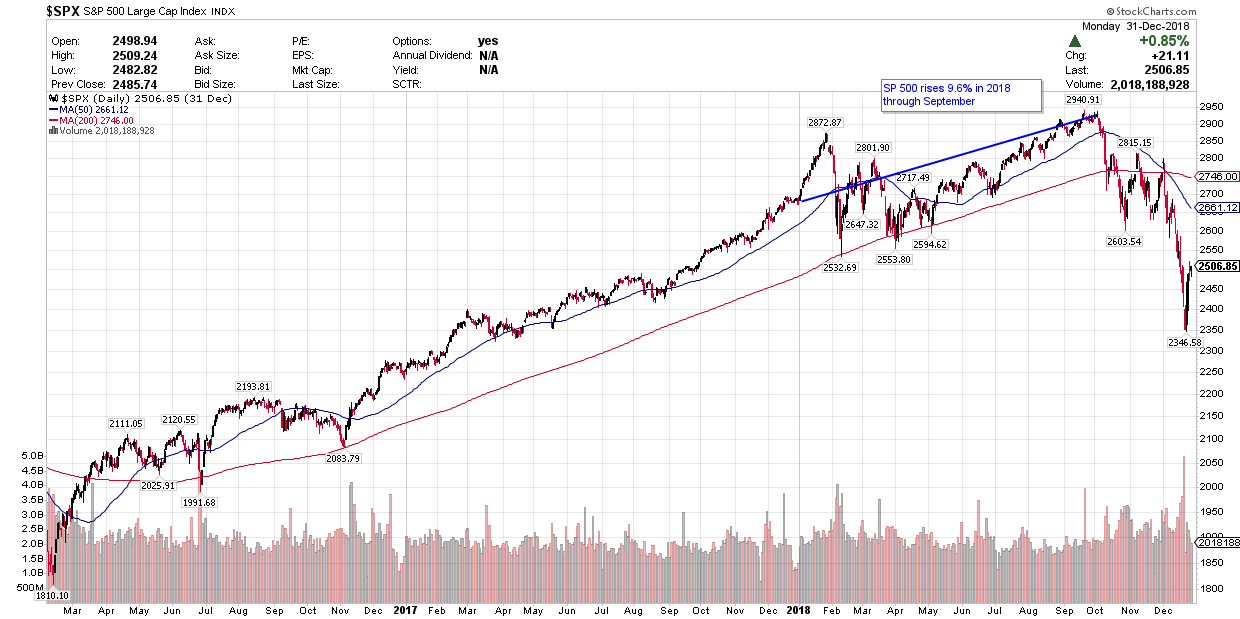 At the same time, the Fed began to shrink the size of its balance sheet, as you can see in the chart below, after years of bond buying dating back to the Great Financial Crisis in 2008. This helped to an increase in long-term obligations. interest rates, which I believe ultimately led to the near bearish decline of the S&P 500 index during the fourth quarter of 2018.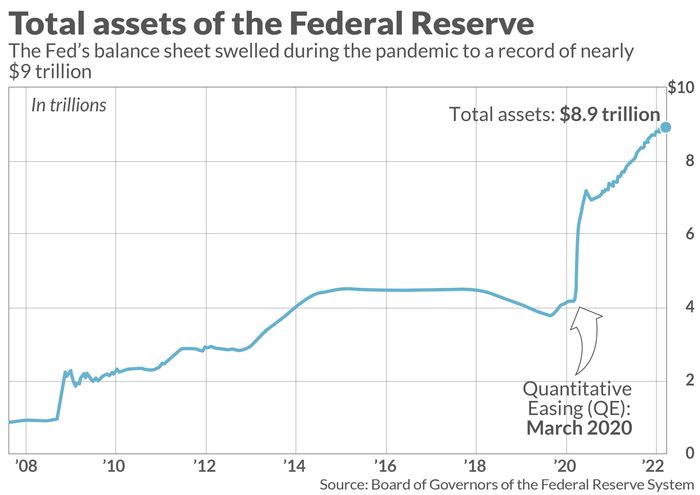 Therefore, I am watching long-term rates closely to see how risky assets react during this rate hike cycle, as the Fed has signaled that it will start letting its balance sheet drain during the one of the next scheduled meetings, which could be as early as May. If the 10-year Treasury yield rises to the point that the real (inflation-adjusted) yield turns positive again, that could be a trigger to start reducing risk. In 2018, this level was 3%.